Experience the location, enjoy your every meal at our restaurants.
Offering you exquisite International, Thai and Chinese cuisines straight
from our kitchen through 3 different restaurants.
Choices and options from savory to sweet, serving you from
intercontinental breakfast to fresh seafood with our outdoor BBQ.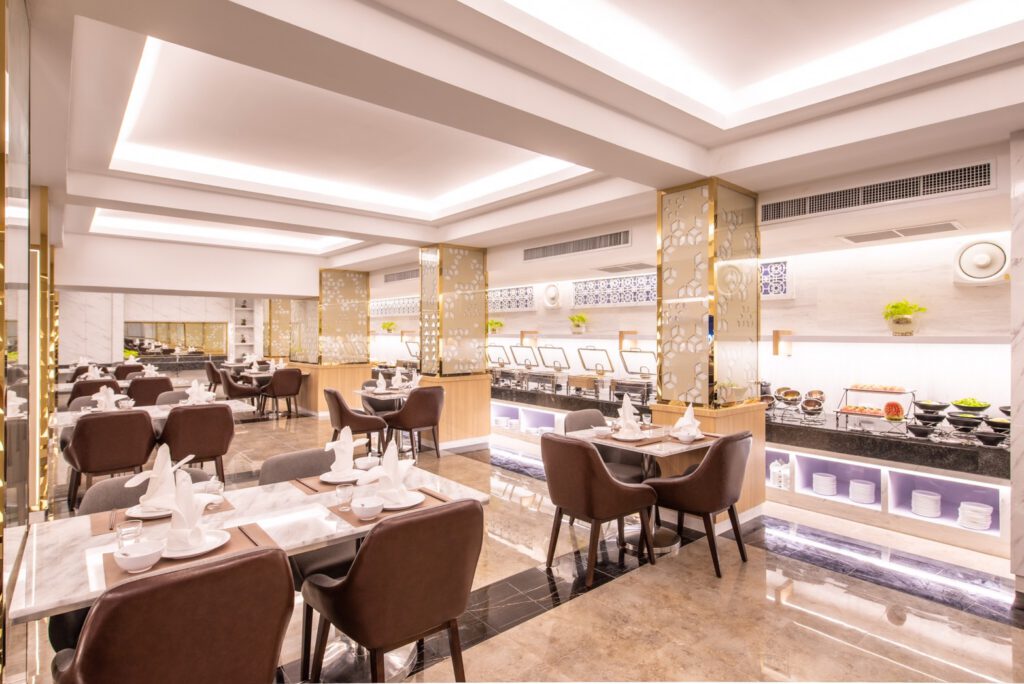 Napalai Restaurant (Breakfast Buffet)
Wake up to a vase variety of food selections every morning at Napalai Restaurant. Menus from around the globe, ensuring a good start to your day.
Operation hours: 06:00 – 10:00
Irin Restaurant (All-day dining)
Our all-day dining restaurant serves a beautiful selection of Thai, Chinese and other foreign cuisines.
All the choices offered in 1 place, at Irin restaurant.
Operation hours: 10:00 – 23:00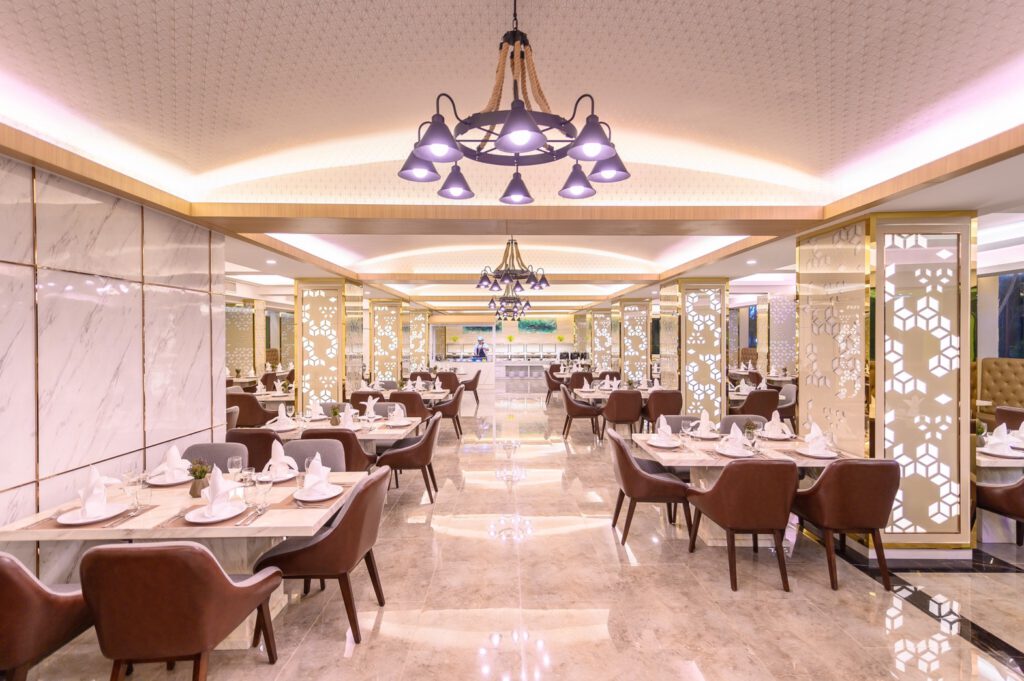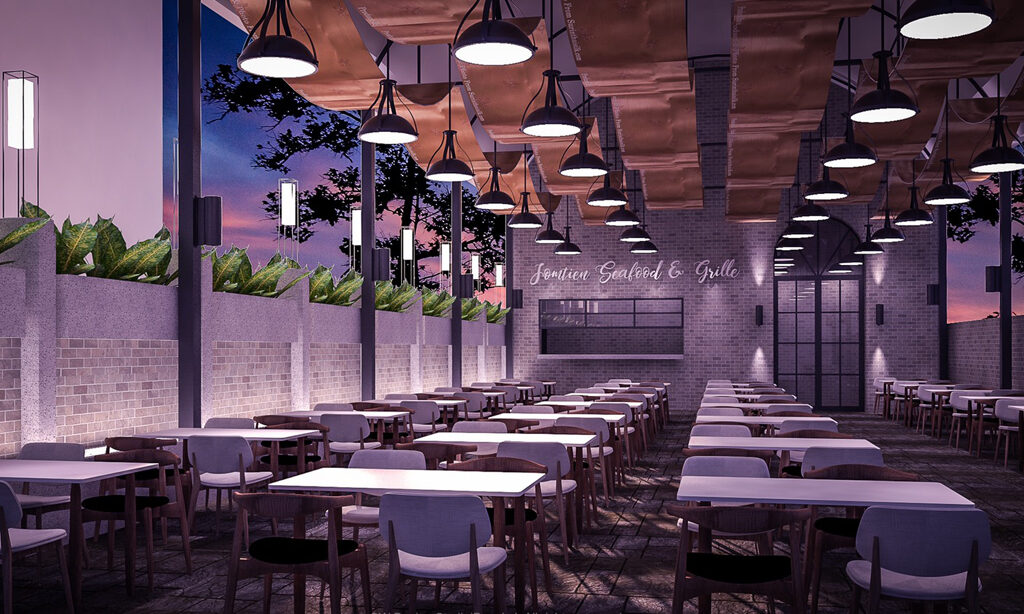 Jomtien Seafood & Grill
In case you are seeking for some fresh seafood to end your day, Jomtien Seafood & Grill is the place to go. No need to travel far, our BBQ is located right by our swimming pool. Serving you vast variety of seafoods.
Opening hours: 17:00 – 24:00 (or until we run out)